10:30 – GROOMED: Starlight, Caboose and Cabin Lanes, Pileated, Towering Pines, Highline, Essex Creek, Kendi's Crossing, Essex Road, Spring Hill Down, Dickey Road
7:45 – GROOMED: Starlight, Caboose and Cabin Lanes, Pileated, Towering Pines, Highline, Essex Creek, Kendi's Crossing, Essex Road to Kendi's, Spring Hill
6:30am – Such beautiful sunshine yesterday, will we get more today? It is SUNday after all. The NWS is forecasting partly sunny skis and a high of 24 degrees. It is currently 22 degrees and mostly cloudy. Grooming is in progress.
Why didn't the sun go to college?
Because it has a million degrees!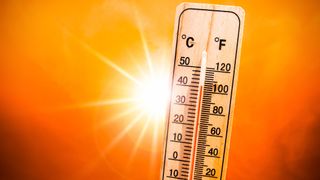 FUN FACT: The temperature of the sun varies from approximately 27 million degrees Fahrenheit at the core to approximately 10,000 degrees Fahrenheit at the surface. (according to NASA)
Image credit: Xurzon via Getty Images